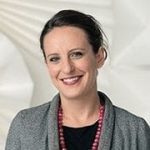 Babs Forman
Skin Confidence
I found Dreamsight from another site they'd done and I'm so glad I did. They helped with every stage & given me a site I can launch my company from.
Steve Davies
Sensemaster
We've been using Dreamsight for over 10 years and have always found them to be professional, reliable and very helpful, no matter what we ask of them.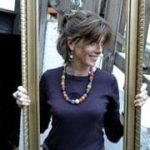 Kate Gough
Raft Clothing
Dreamsight built out first site in 2011 and have since turned it into and online shop. We wouldn't go anywhere else and recommend them to everybody.
Janet Lowe
Lowe Engineering
We needed to get the phones ringing and Dreamsight certainly delivered. We started with a microsite and PPC campaign and it was so successful we'd set up another within 3 months.
Paull Newsome
Proactive Sales Solutions
F**k me guys looks like you have halved our cost per lead!!!! This could be worth a small fortune and you need to ask me for a glowing testimonial!!
Lawson Willet
CBF
We were paying £17.50 per lead to a third party website which also sold the same lead to 2 other print companies. Now we are paying under £5 and winning a lot more.
Andrew Irvine
Plumb It
I came to Dreamsight looking for the whole thing. The results were instant! It's been so successful I've had to pause advertising while I catch up with the work.
Jason Gladden
Miggys Mobile Welders
Dreamsight helped me after my existing web company let me down and I noticed a difference almost instantly... I started getting leads from my website, which turned into real paying work.
Antonia Coles
JTTEvents
The website Dreamsight created for me is exactly what I was after. The design is very close to my original design, altering only due to technicalities. They advised me about certain features I hadn't thought of before, explaining them clearly.
Kirsty Ellson
Train with Kirsty
Great result in designing a website that reflected my personality and it has led my business from strength to strength. Trustworthy, consistent and reliable throughout the whole process and gave me the ownership of the website by teaching me how to manage it. Many thanks.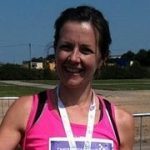 Debbie Short
Jeap Clothing
More than web designers... Top marketeers, SEO and graphics genius ALL rolled into one, which is something I've found very rare in the world of web design and marketing.
Mike Leach
Workstation Specialists
Have worked with Dreamsight on numerous web related projects over the years, and they have always produced excellent results in a very short time frame. Pro-active creative thinkers and very knowledgeable about their field. I would have no hesitation recommending them.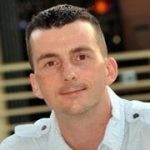 JOIN THE CONSTANTLY GROWING NUMBER OF PEOPLE GETTING FANTASTIC RESULTS...